This charity is very close to our hearts and was chosen in memory of Rob Shanks who sadly and suddenly passed away in December 2018.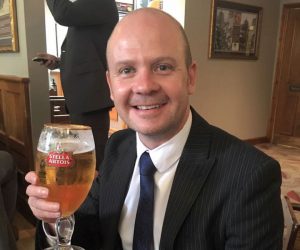 Rob Shanks
Rob ran Wensum Valley Angling, a local tackle shop with his life time friend and regular visitor to Reepham Fishery Daniel Brydon. Our annual Fur and Feather match will now become a memorial match for those who knew Rob to remember him.
December 2020 saw very difficult times for us all.  We did plan to hold the annual memorial match on December 27th.  Sadly due to COVID this was cancelled.  However we did complete a collection and have donated £1000.00 to Nelson Journey.  
We will continue with this as our chosen charity for 2021.
December 2019 Saw anglers arrive thick and fast on this bright December morning. All with the same thing on their mind, to remember our friend Rob Shanks and raise money for the chosen charity Nelsons Journey… 36 anglers took to the banks and at 9.59 they all stood for 1 minute in silence. We are proud to announce that we raised £1200 and we would like to thank everyone who fished, purchased raffle tickets and made today a success. Overall winner on the day was Ian Bailey with 86lb.
A special thank you to Rob's Dad Alan and John Bailey who assisted with the raffle draw.